"Three Seasons of Winter" a Dear Butte Anthology Vol 1.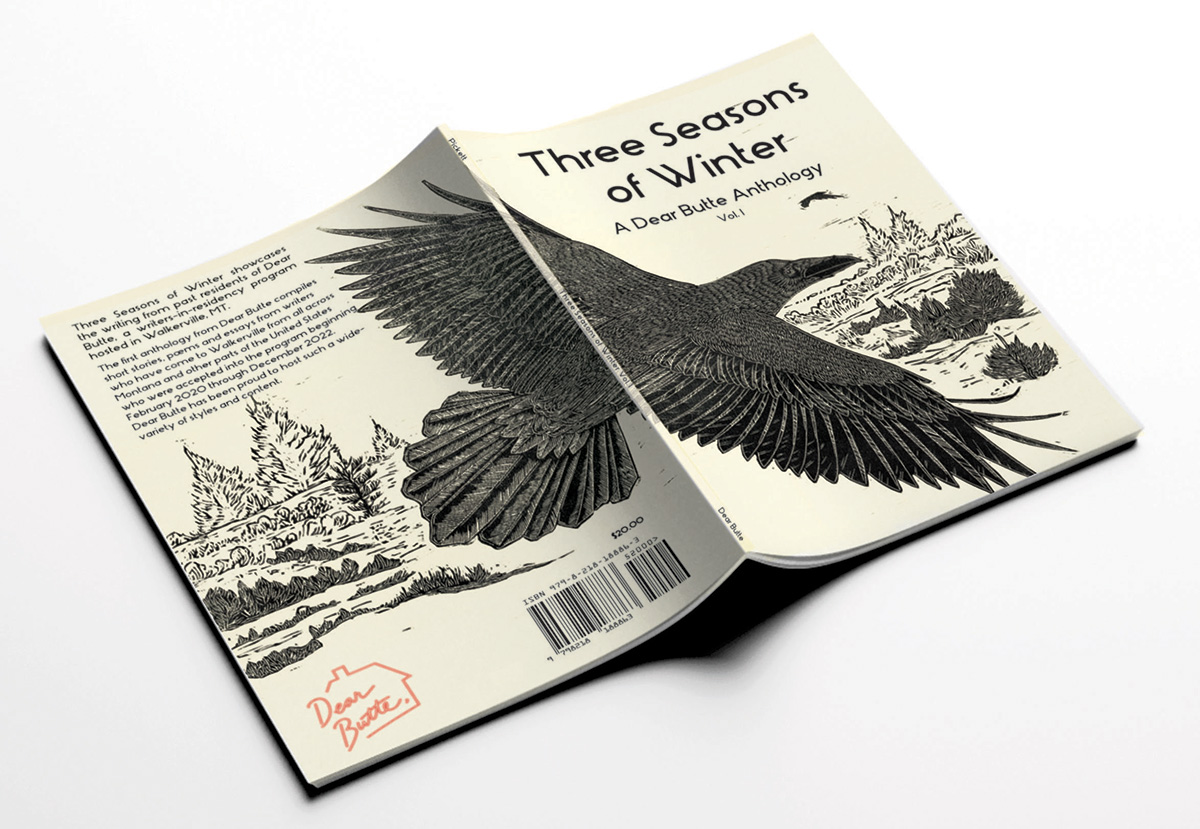 In January of 2023 I had the notion we should be collecting writing from all of our immensely talented residents. Originally I wanted to create a Zine as I thought it would be a low cost avenue to produce a printed record of the writing styles we have hosted here. Former resident and Butte native, Danilo J. Thomas suggested a book as he has the knowledge to execute such an undertaking, (we could not have made this without Danilo's guidance). I thought a book was a fantastic idea and with much collaboration the first volume was born. The book contains short stories, poetry and essays from Dear Butte residents who participated in the program from Feb 2020 to Dec 2022. This is a diverse and rich collection of writing. Your purchase of the anthology directly funds this residency program and all of the community programming we offer to our town.
Cover art is by Christine Martin
Cover layout is by Workmanship Co.
Order Now
(Shipping included)